Don't worry. Spring is coming. The snow will melt, the flowers will bloom again, and TWC will be here to help you record all the glorious beauty.
with classes now in FIVE LOCATIONS!
Don't miss out. Grab your spot and start warmiing up your writing!
---
SUMMER INTENSIVE REGISTRATION IS OPEN!!
Week-long Creative Writing Intensives
for Teens
Now at DREW UNIVERSITY!
The Writers Circle's Summer Creative Writing Intensives have outgrown our Summit home and are moving to Drew University for 2015. We're already busy planning three fantastic weeks with lots of great instructors, special guests and much more.
TWC's 2014-15 Speaker Series
Coming in March...

Publishing Matchmakers:
an open discussion with Literary Agents
Liza Dawson, Tamar Rydzinski & Marietta B. Zacker
The right agent can make the difference between publication and languishing in obscurity. Through their carefully honed relationships, these publishing professionals can open doors and help you create a writing career. But first you have to find the perfect match for your work - someone who will "fall in love" with your writing. Learn what attracts agents, what turns them off, and how to better your matchmaking chances in this panel discussion that you've all been clamoring for!
March 8, 2015
2:00-4:00 PM
at MONDO, 426 Springfield Ave.
Summit, NJ

---
Celebrating Our 5th Anniversary!

This January, The Writers Circle celebrates its fifth anniversary. It's been quite a journey, so we've prepared a full History of The Writers Circle and shared some great photos from our Anniversary Party. Take a look at our beautiful community and how we've grown over these whirlwind years.
TWC Director Judith Lindbergh receives
a moving anniversary gift!

TWC is Growing!
Ridgewood and Montclair
TWCs Open in April!
Free Sample Workshops
in Ridgewood
March 1, 2:00-4:00 PM
For years now, we've fielded requests for workshops like ours in other places. But the most frequent requests have come from Bergen County. We're happy to announce that The Writers Circle will offer classes in lovely Ridgewood, NJ beginning April 6.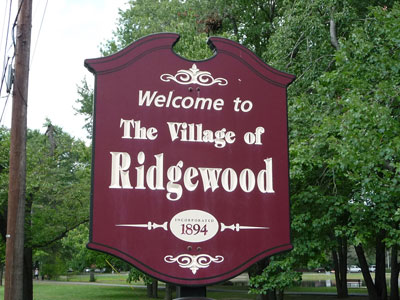 We've brought together some fantastic local authors who are offering seven workshops for both children and adults.
At the same time, we're offering a handful of workshops in Montclair including Memoir, an Adult Writers Circle and a much needed new Teen Writers Circle.
We're holding free sample workshops at our new Ridgewood location - The Unitarian Society of Ridgewood, 113 Cottage Place - on Sunday, March 1 from 2:00-4:00 PM.
Advance registration is suggested!
and come by to see what we have in store.

---
Thanks to everyone who submitted their writing and art to the 5th issue of The Writers Circle Journal Online.